This Post May Contain Affiliate Links: See Disclosure Policy
This is a Sponsored post written by me on behalf of Whitney Farms for SocialSpark. All opinions are 100% mine.
Most of you already know that we always have a fairly big home vegetable garden every year. We are just getting started this year, but we can't hardly wait on all the fresh vegetables. You can see in the photos below the plants are young, but looking healthy and starting to bloom!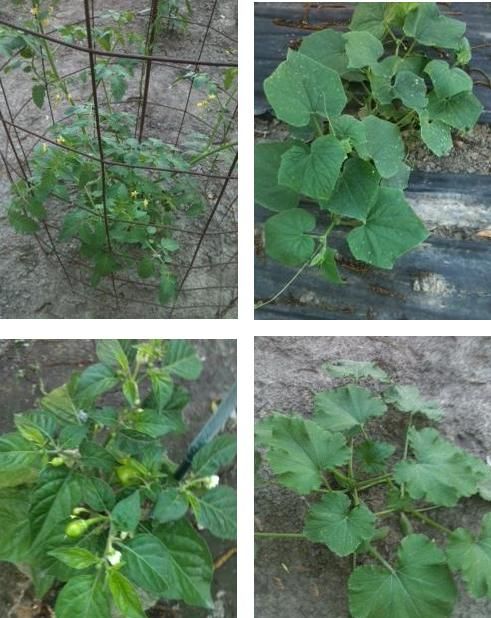 Home grown vegetables, especially tomatoes and cucumbers, always taste better than the store bought ones. We try very hard to keep our garden as organic as possible. We do this by avoiding the conventional fertilizers and pesticides. Keeping it organic also starts with the soil. We nourish our soil with compost that we make in our own bins. It is composed of vegetable matter, leaves, paper, etc. Each year we apply and work this into the soil to help the structure and fertility of the soil. It makes the soil dark, fragrant and with lots of nutrients for the plants.
If our plants need an added boost, we have found the organic plant food and organic soil offered by Whitney Farms® helps them grow big and healthy, without the added chemicals most conventional plant foods have. Who wants added chemicals in their fresh veggies?
Whitney Farms has over 25+ years of gardening experience and they continue to improve their products. The products are easy to apply and have no manure odor like some products I have used. They contain beneficial microbes and specially designed protein-based blends that provide your plants with both macro and micronutrients they need to grow and thrive. This not only helps now for growing big beautiful plants, but also in the long term!
In no time at all, we will be eating a salad fresh from garden of organic vegetables. I like the idea of knowing they will be all natural, organically grown and with no added chemicals.
If you would like to try Whitney Farms® products visit their website for a $3 off coupon to help get you started!